Home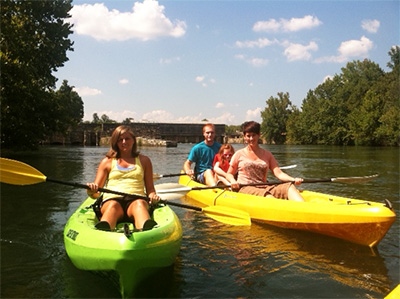 Kayak rentals for the Augusta Canal, Savannah River and the CSRA
**We are currently in our off season- make sure you call and make a reservation before coming to kayak!**
LAUNCH HOURS: 
SUNDAY- WEDNESDAY from 9am to 3pm;
last shuttle at 6pm
THURSDAY- SATURDAY from 9am to 5:30pm; last shuttle at 8pm
*Walk-up/ Day of business accepted DAILY from 10am to 2:30pm ONLY IF & WHEN we have boats available with last shuttle at 5pm*
RESERVATIONS STRONGLY ENCOURAGED
AND ALWAYS APPRECIATED 
TO RESERVE, CALL or TEXT us at (706)832-5323
*OPEN YEAR ROUND*
-October through March (Off Season) or inclement weather- strictly by Reservation
RESERVATIONS are FREE and it's the ONLY way to ensure we can accommodate you and your group! When making your Reservation, please include your name, the date and time you would like to come, and the amount of boats needed, it's that simple! Call us or text us for reservations at NO COST!!!!!!!!
Anyone under the age of 18 is required to have a parent or legal guardian sign consent (via our waiver) for them to participate in any of our activities. If your parent/guardian does not plan to accompany you, please download the waiver and have them fill it out, just ensure they list THEIR number where it says "emergency telephone number" so that we can call to verify that they signed on your behalf or call them in the case of an emergency! Click below to   >DOWNLOAD WAIVER<
We also encourage bigger groups to download and sign waivers prior to showing up for rentals as it speeds up the process exponentially!
CANAL ROUTE: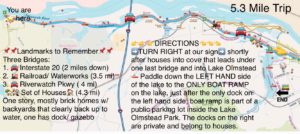 Savannah Rapids Kayak Rental is conveniently located alongside the historic Augusta Canal at the Savannah Rapids Park and Pavilion, we provide kayak rentals for Augusta locals and tourists alike at very reasonable pricing. We have a launch site at our location and friendly staff to help you take off and get started on our most common route down the Augusta Canal to our pick up location at Lake Olmstead where our staff will help you out of your kayaks, load them up on our trailers, and provide shuttle services back to the Savannah Rapids Pavillion if needed. This 5.3 mile trip is perfect for beginners with a nice easy current assisting you; it takes people about 2 hours on average  to complete. We provide everything you need except for water, sunscreen, and maybe a zip lock bag for your valuables!
>
Click here<
 for detailed pricing and different routes to paddle around our location! We also have classes such as SUP Yoga, Bike & Yoga, group bikes rides, paddles, and other meet ups happening literally every day, so check it out 
>>HERE<< 
| | | |
| --- | --- | --- |
| KAYAK RATES | Weekday | Weekend |
| · Single | $20 | $30 |
| · Tandem | $30 | $40 |
| · Stand-up Paddle boards | $30 | $30 |
| · Shuttle | $5 | $5 |
| · Shuttle w/ personal kayak | $10 | $10 |
|   Pricing includes tax                                 Price is per trip/ 4 hour rental limit | | |
· Paddles, lifevests, whistles are included in price
· Shuttle price is per person (kids and military free)
· You may want to park a car at the Lake Olmstead Park (by boat ramp) to avoid shuttle price
Other things to consider bringing:
-Water, snacks, a small cooler
-Sunscreen
-Cell phone (in case of emergencies)
-A dry bag or even just a zip lock bag
-A parent/guardian to sign a waiver for anyone under the age of 18
-Your dog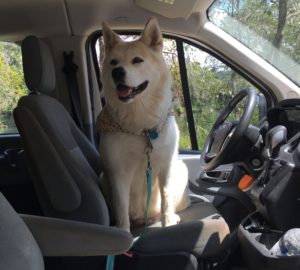 Don't forget to like and follow us on Facebook (HERE) and share those pics with us on Instagram (@savannahrapidskayakrental)
"When you need a good paddling…Come kayak with us!"